How To Get The Most Value Out Of Your Business Video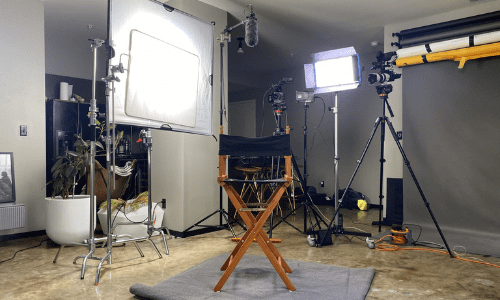 So, you have the video... now what?
You've heard it said before that having a video made is one of the most valuable things you can do for your business, however, it can be difficult to know what to do with your video once you have one made. 
At Tribal Video, we've helped many businesses in Dallas/Fort Worth use professional video to grow their businesses, and we've learned a thing or two about the best practices for using those videos.
Owning a video is great, but in order for it to work for you and help you grow your business, you need to make it visible and easy to find, actively share it, and get it in front of the right people.
Here are some ways to use your video to get the most value for your business:
1) Put it front and center on your website
People are spending more time than ever on their devices and online, looking at digital content. However, their attention spans and capacity to take in information is decreasing. It's important to get your message across in the most easy-to-digest format possible, and video is that format.
Place your video on the Homepage of your website and on your About page, if you have one (your video is the perfect content to justify creating an About page if you don't already have one). The video is helpful for your website so that visitors can watch instead of read what you do as a company. You can pack more information into a video, including engaging visuals that will hold a visitor's attention longer and have a more memorable impact than a block of text.
Video is also great for your SEO. Google gives better rankings to sites with videos, so merely having the video on your site will help drive traffic to your site, regardless of how often it's being viewed.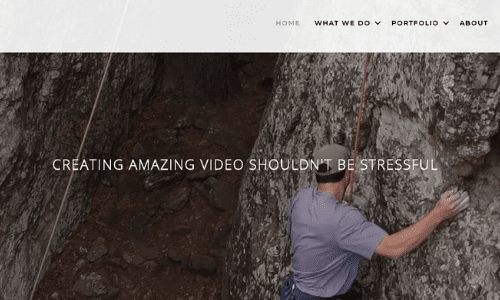 2) Send it out in an email blast
When you receive a marketing email, what are you more likely to click: a link to a written story or a link to a video? For most, it's the latter.
If you maintain an email newsletter or contact list, use it to share your new video, not only to share this new piece of content you're proud of, but to draw visitors to your website.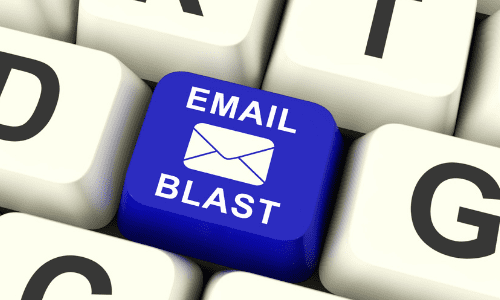 3) Share it on social media
Facebook, LinkedIn, and Instagram are all great platforms to share video. If you have a Facebook or LinkedIn page for your business, put your video up on those pages. If you use Instagram, you can share a one-minute video on your feed or utilize IGTV to share longer videos.
Video is becoming an increasingly popular medium for social media, and it's a powerful way to draw your followers in and pause them in their scrolling to pay attention to your message.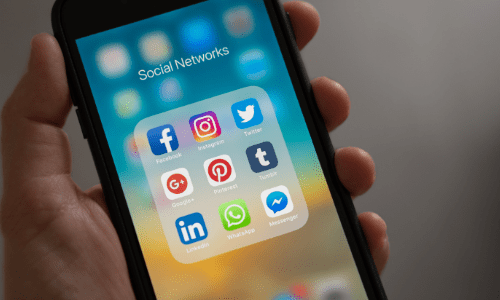 4) Use it as a talking point when networking
When you spend time and money creating a video that tells the story of your business, it's important to put it to good use - it's the most efficient way to communicate what you do.
Keep your video saved on your phone either in your camera roll or with a quick link on your Notes app. When you're meeting potential clients and partners in person, you'll have a beautiful and compelling video handy to show them exactly what your company does and who you are.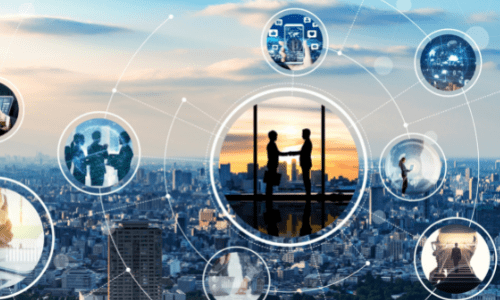 5) Send it to potential clients and employees
Think of your video as a key asset for your business, for both internal and external communication. Keep a link to your video bookmarked for when you need a quick explanation of who you are and what you do. This is something you can send to potential employees, potential clients, and partners to efficiently showcase your company and start a conversation.
Video is a valuable tool
If you're ready to create a video for your business, we're here to help! Give us a call today to talk through the steps of making a video that will help you attract new clients and grow your business.

Learn more about our custom video work by contacting us now.
Tribal Video will get in touch with you in the next 24 hours.