Video Ideas for These Difficult Times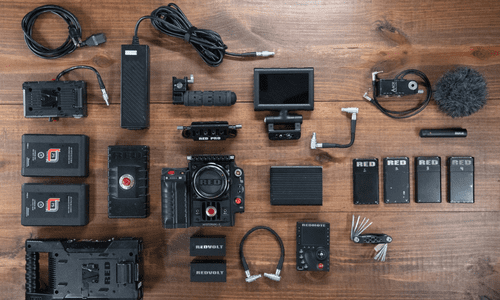 We know money is tight. You need a cost-effective way to stay connected with your customers while in-person communication is limited. At Tribal Video, we're experts at making high-quality videos on a budget. We understand your concerns, and we're here to help.
While people are spending more time at home and online, you have an opportunity to get their attention and let them know you're still there for them. Your customers want to hear from you and know what you're doing to address the current situation. Now more than ever, it's imperative to stay connected.
Video is the best way to add a personal touch to your communication strategy, and it doesn't have to be complicated. We want to make it easy for you to create a video that hits home with your customers during this time.
We're tailoring our services to meet the specific needs of this crisis and offer video options for every budget. Here's the menu, in order of increasing cost:
Shoot-It-Yourself + Consulting and Editing
We'll work together to create a plan for you to shoot all the footage we need with equipment you already have (iPhone, camera, lamps, locations, etc.). It will be easy and inexpensive to create, and your video will stand out because of our professional video editing and pre-production consulting. We can clean up the audio, add music and logos, and edit it to look beautiful, potentially using stock footage to add any necessary B-roll.
Professional Re-Edit
If you have existing raw video footage that could be re-used or a completed video, our editors can create something new out of what you already have. We'll work together to discuss the look and feel you want to achieve, gather the materials, and then rework the footage until you're happy.
High-Quality Live Stream Setup
Everyone's doing live streams these days, but most of them are shot on phones or laptops. Professional cameras, audio equipment, and lighting can make all the difference. We have all the expensive, professional equipment to help you create a live-stream setup that stands out from all the rest and looks amazing. 
Social Distance Shoot
We'll come to you and do a full shoot with interviews and B-roll while maintaining the recommended physical distance between people. We'll use a boom mic to capture professional audio from a safe distance. Get a video with valuable supporting footage of what your business is doing right now to adjust to the times.
Professional Voice + Visual
It all starts with a script - you'll write out the message you want your customers to hear. Then, we'll hire a professional voiceover actor to deliver your message and find the perfect supporting stock footage to visually drive it home.
Tribal Video Is Here To Help
We're ready to help you navigate these difficult times with a great video to keep your customers in the loop.
Give us a call today - let's discuss your business needs and get brainstorming.
Also, take a look at our published blog post to learn more about videography tips to consider when creating professional videos.