Videography Tips For Professional Looking Videos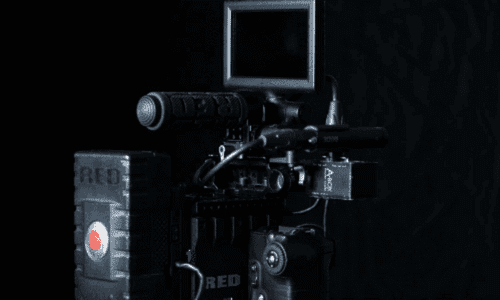 When it comes to creating a polished, professional-looking video for your business, this doesn't mean spending tons of money on expensive videography equipment. Whether you're shooting a more high-end production video or creating a vlog for your viewers, our tips below will be the perfect guide for you.
1) Research
Research is always key when it comes to creating video content. The more you know about the topic in which you're creating content for, the better you can tell that particular story through a video. Whether it's an interview you are conducting or a conversation, you need to know what you're talking about if you want to transmit important information to your target audience.
2) Gather the proper equipment 
If you are shooting with an iPhone or an Android device, here are some key tips to follow:
Use the back camera for better quality footage as opposed to the front camera
Shoot in landscape mode (horizontally instead of vertically)
Turn on the overlay grid on your screen, if you have it, when shooting video. This gives you a handy guide for keeping your phone level
However, if you are looking for even more professional content, consider working with a professional videographer who already has all the essential video equipment. Learn more about the video services that we offer!
3) Plan your shoot
Whether you're shooting a professional music video, an interview, a commercial or a podcast, planning out your shoot day is essential. Consider creating your own storyboard with illustrations and text of your scenes in order. This will help you pre-visualize your final footage of how you'd like your video to look. Also, it'll help outline your desired shots. It will serve as your guide during shooting and editing, and also will help determine the perfect time of day and location to shoot.
4) Tell a story
One of the main reasons viewers lose interest in a video is a lack of storytelling. Take TikTok as an example. People scroll through TikTok during their leisure time and only view video content that interests them from the start.
A single image or a short video clip can make a profound statement and grab viewers attention from the start. Change your focus from one subject to another or build drama with interesting light, editing and speech.
Also, build emotion when you're sharing your story in order to keep the attention of the viewer. Choose a premise that your target audience can relate to. These are all basis elements of story telling, but it's up to you to decide how to present it within the setting of you own unique vision and the end goal of your business mission. You must also consider your audience demographic. Who are you making the video for? What type of clients does your business have?
5) Have good lighting 
One of the biggest secrets to achieving professional-looking videos is to use good lighting. Determine the types of lights that you need and where you will place them to achieve the effect that you want in your video. What kind of story are you sharing? What type of lighting will portray the story in the best possible way? If you're on a budget and are working with existing lights such as lamps or natural sunlight, think of how you can make it work for your particular scene.
6) Keep your background simple
Remember, filming your content with a simple background will allow viewers to remain more focused on your video, as opposed to having a messy, cluttered  and more colorful background. Don't just film content anywhere! Many people tend to use solid-colored backgrounds such as a white wall, a bedsheet, or backdrop paper — and place themselves (or their subjects) a few feet away from it to avoid casting a shadow.
7) Experiment with angles
The angles that you use to capture your content have a huge influence and impact on mood and perspective. The major angles used by filmmakers are low, high, bird's eye, and over the shoulder angles. The low angle shots are achieved by placing the camera below the level of your eyeline and looking up at the subject. This is also know as the "heroic" angle because the subject appears to tower over everything and seems larger than life. Videos that are shot with this type of angle have a higher chance of gaining more views and performing well online in terms of engagement.
8) Avoid Shaky Shots 
Whether you're panning or shooting, you never want your shots to look shaky. Aside from possibly making your footage look like home videos, it could make your viewers feel seasick and not continue to watch. Keeping your camera on a tripod or any steady surface is key!
9) Plan for audio 
Have you ever seen a YouTube or Instagram video with bad audio? Of course you have! No one likes to continue watching those types of videos...they're unbearable to watch. In many ways, one can argue that audio is more important than video itself. Whether someone is talking in your video, you are using voiceover or music, you must ensure that audio is clear and easy to comprehend by viewers.
10) Shoot to edit 
This tip is one of the most important tips. It simply means that you should think like an editor when filming. When recording a scene, you'll want to capture several angles and a few "safety shots." This means you'll have options later when creating your final video. Also, this will save you time and effort that you might otherwise spend on re-filming content. Plus, it'll prevent you from settling for shots that you dislike.
Tribal Video Is Here To Help
Tribal Video is a video production company based in Dallas-Fort Worth, Texas. We make videos for every kind of business, creator, and endeavor. Give us a call when you want to make a video for your business. Take a look at more of our video work with this link. 
Also, feel free to read our published blog post that elaborates more on video marketing.