How To Travel With Camera Equipment – A Guide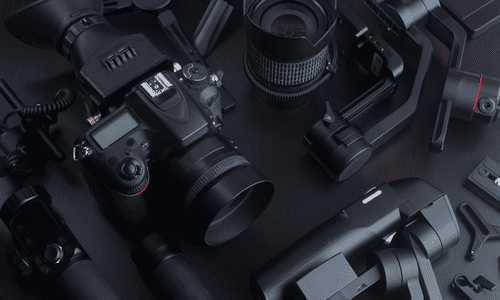 Traveling with video equipment can be a daunting task, especially if you're a professional videographer or filmmaker. However, with the right planning and preparation, you can ensure that your equipment stays safe and secure throughout your trip.
Packing and protecting your gear
It's important to invest in high-quality, durable equipment cases and bags. These cases should be designed specifically for video equipment and should be able to withstand the rigors of travel, including bumps, drops, and weather conditions. Look for cases that are water-resistant, shock-proof, and have reinforced corners and edges.
When packing your equipment, be sure to use foam inserts and other protective materials to keep your gear secure. You should also try to pack your equipment in a way that minimizes movement within the case, so that nothing gets damaged during transport.
Consider your mode of transportation
If you're flying, be sure to check the airline's policies regarding checked baggage and oversize items. Some airlines may have restrictions on the size and weight of equipment that you can bring on board, so be sure to check before you book your flight. I always fly Southwest because they give me two checked bags for free.
Once you arrive at your destination, be sure to keep your equipment safe and secure. Keep in mind that theft is a common problem when traveling with expensive equipment, so be sure to take precautions to keep your gear safe. For example, when walking from my hotel room to my rental car or from my rental car to my shoot location, I always make sure my gear is packed away and not visible. I don't want to make myself a target by making it obvious that my car is loaded full of valuable gear.
When shooting on location, be mindful of your surroundings and take steps to protect your equipment
This may mean using a rain cover when shooting in inclement weather, or using a tripod or stabilizer when shooting on uneven terrain.
Lastly, be sure to bring any necessary accessories and backup equipment with you, such as extra batteries, chargers, and memory cards. It's always better to be prepared than to be caught without the necessary equipment when you need it.
Travel photography gear checklist
Here is a list of all the gear I bring when I have to travel for shoots, including the exact models I currently use and prefer. Compare it with the gear you have in your arsenal to make sure you have all your bases covered when traveling for video shoots. If you don't have something on the list, it's a good chance to get creative and see where some of your gear might be able to serve multiple purposes. Or, perhaps it's time to add a new piece to your collection!
1 x Heavy-duty backpack made for carrying camera equipment (Ape Case ACPRO2000)

1 x Large, rugged duffel bag (The North Face Base Camp Duffel in the largest size)

1 x Daylight LED Monolight (Aputure 300d II)

(how many?) RGB LED Tube Light (amaran T2C)

(how many?) Boompole (Auray BP-47A)

4 x Light stands (Westcott 8' Light Stand)

2 x Travel tripod (Peak Design Carbon Fiber Travel Tripod; MeFOTO GlobeTrotter Carbon Fiber Travel Tripod)

1 x Softbox (Aputure Light Dome II 34.8")

2 x Camera body (Sony FX6, A7S III)

1 x Drone (DJI Mavic 2 Pro w/smart remote)

2 x Lens (Sony 24-105mm f/4 G OSS Lens; Sigma 35mm f/1.4 DG DN Art Lens)

1 x Lens 
To Conclude...
Traveling with video equipment can be a challenging task, but with the right preparation and planning, you can ensure that your equipment stays safe and secure throughout your trip. Invest in high-quality, durable equipment cases and bags, pack your gear securely, be mindful of transportation and location-specific restrictions and take necessary precautions to protect your equipment. And don't forget to bring any necessary accessories and backup equipment with you.
Tribal Video Is Here To Help
With all those questions to keep in mind when finding a video production company, you're prepared to make the best decision for your video branding project. You can always count on Tribal Video to create a product that is professional, high quality, and sure to make a big impression on your customers. Click here to learn more about the importance of video marketing and how your business may benefit from this.